When you think of higher education, you probably don't necessarily think about virtual reality. Throughout recent years, online learning has changed the face of learning to complement traditional practices, allowing people to learn from a distance, at their own time and at their own pace. This has become a powerful resource for educators to extend their scope and give students a means of getting an education without going into a classroom.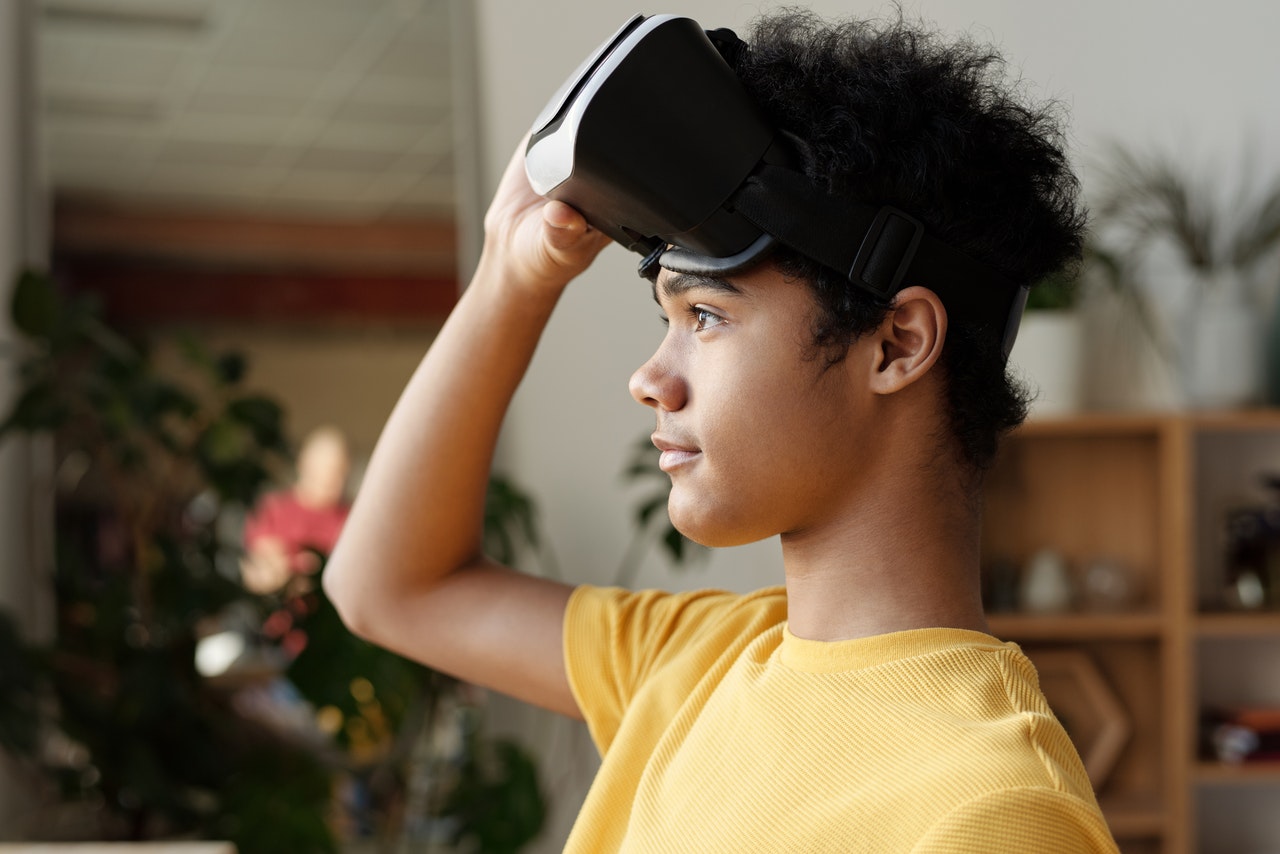 Despite spite of these benefits, online learning has proven a double-edged sword. Every student requires personal assistance at some stage in their learning, which interactive workbooks and textbooks alone cannot provide. Reliance solely on asynchronous contact with a faceless professor hinders the momentum which is generated by a classroom environment.
Classrooms and lectures encourage students to interact with teachers and each other. Students have the option to lift their hand to explain when it is most appropriate, instead of sending an email and waiting for a reply. Students can be divided into working groups for tasks, and most likely students will turn to other students and ask questions, form study groups, build friendships and rivalries that provide emotional motivation to learn more and succeed. The highest quality training must be collaborative and interactive, and while online learning offers a certain amount of this through a website, real world practicality lacks immediate feedback and social dynamics.
Digital worlds pledge both real-world and online distance learning to bring the best elements into a single platform. With tools providing avatars representing teachers and students, voice and video capabilities, PowerPoint, collaborative whiteboard and group technologies and private messaging, educators can find out that the newest generation of virtual worlds can simplify reading and presentation, and enable students to ask questions to or from their teachers. All this is achieved with distance learning ease and cost-efficiency.
While the promise of virtual world education seems to be increased for some subjects, educators will consider that any subject in this setting will actually be taught. The most obviously useful one is history where, for example, one can recreate anything like the Civil War and make virtual field trips in order to visit the battles and march at high speed, where the troops went to the South and even met George Washington. Through politics, students can even travel around Washington, DC to observe a bill as it is a reality.
Training in a virtual environment is truly interactive. Foreign language learning usually involves complete immersion. Virtual worlds allow students to go straight from a French course to "field tours" of, for example, virtual Paris to explore sights and learn in one of the French language speakers as if they really were there.
Allowing students to meet other students who learn the same material as they do, helps students to increase their understanding of the subject material and generally makes learning more fun. Virtual world settings have a major benefit even at a distance when it comes to interacting with other students. A truly multi-faceted education requires a level of social interaction for any subject.
In addition to offering students immersive learning opportunities, the opportunity to encourage student creativity and activate their imagination provides other advantages of virtual reality in education. It could inspire them to pursue new academic interests. AR and VR in education often support students with complex learning concepts to understand. Geometry students can, for instance, view 3D geometry from a variety of perspectives through AR; they can rotate a form in order to see it from various angles and even view it from inside. Virtual reality benefits in education not only from learning, but also from cultural skills and ability to understand the culture and values of another person — an important skill in the interconnected world society of today. For example, a visit to other parts of the world from a virtual reality, whether Peru or China, exposes students to cultures other than their own.
Continued research indicates that AR and VR will also enhance student performance in education, together with the integration of the two technologies known as mixed reality. For example, an Edtech report from 2019 cites a study that shows students in a biological classroom with mixed reality earned higher ratings than other students. And AR and VR can also improve memory retaining and recalling – EdTech notes that a recent study shows that retention increases by nearly 9 percent among students who have studied in an immersive environment like VR.
Most educators accept the benefits of virtual reality in education, but some nevertheless hesitate to use it in their classrooms. The causes range from high prices to school administrators to pushbacks. Some see the importance of VR and AR in the classroom as entertainment, but not as efficient teaching instruments. As stated in a recent EdTech Study, additional educator issues include equipment bulkiness, crashes and the consistency and availability of content. Over the next few years, demand for AR and VR over education is expected to rise given these challenges. It means that teachers who are present and aspiring should take steps to learn the advantages of virtual reality in the classroom.
Even subjects such as mathematics or chemistry, which generate a large number of questions and can be difficult in a purely online environment, would benefit from the coming virtual world transformation. Students may have questions, and be able to initiate conversations through chat, improve the social aspect necessary in real-time, which can be an immediate clarification between getting a students' classroom lost through the whole balance of the lecture or gaining real-time understanding and then being able to follow the rest of the talk.