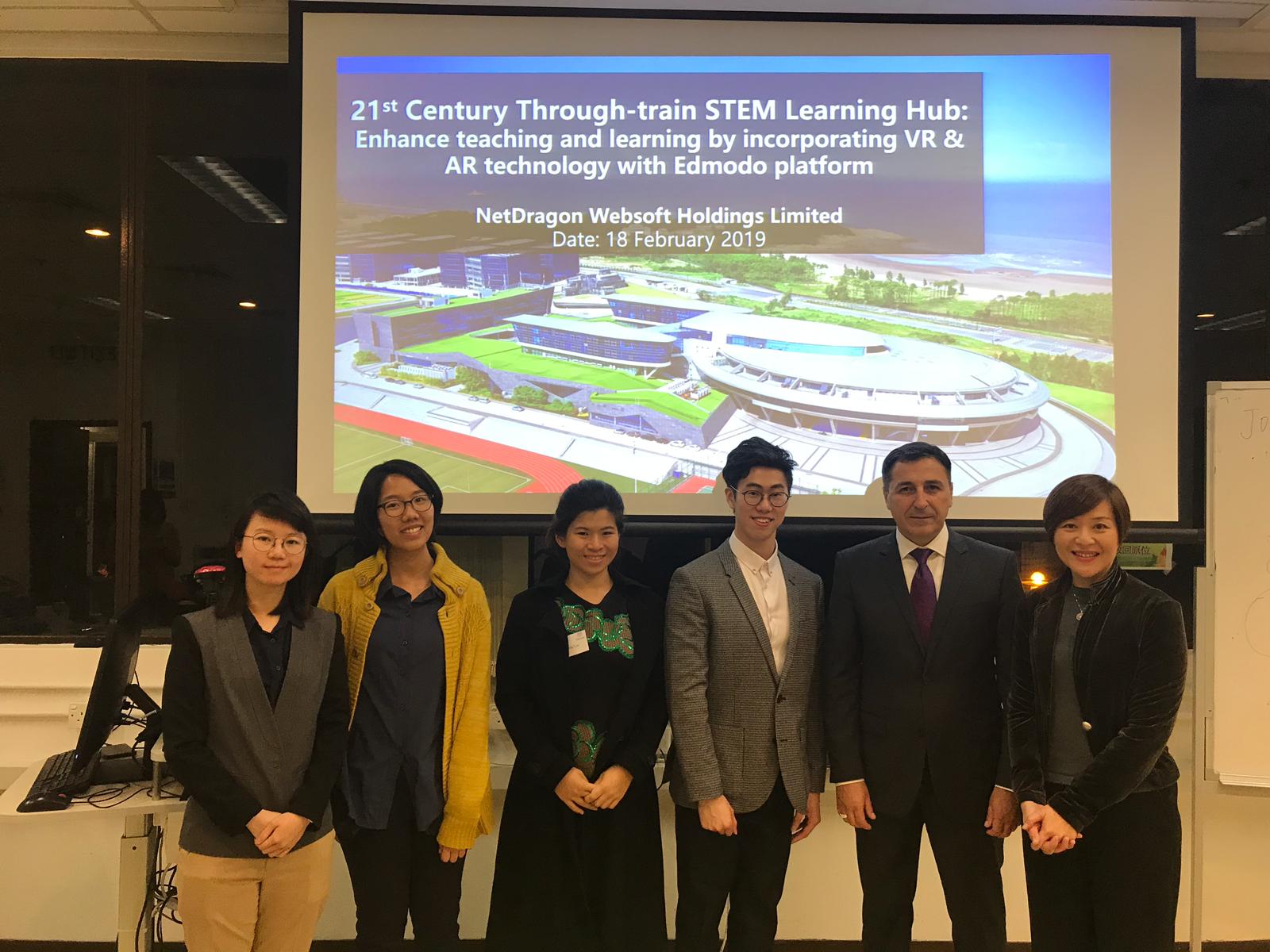 ​
NetDragon was lucky to encounter Dr. Daniel Churchill, Associate Professor of Faculty of Education, The University of Hong Kong (HKU) earlier, and was honored to be invited to his class in mid-February, to introduce to around 30 teachers and teachers-to-be on how to enhance teaching performance by using VR & AR technologies with Edmodo.
The students are quite familiar with Edmodo as Dr. Churchill has been using Edmodo in his class for a long time. We started the class with a poll performed on Edmodo, and then simulated Math and Science lessons using AR and VR technologies on the Edmodo platform. Students needed to finish the quiz and exercise after they experienced the AR & VR simulation, to consolidate their learning, while they could also discuss with other students and teachers in the class by leaving a comment under the post. The highly engaging and interactive classroom activities energized the class a lot.
​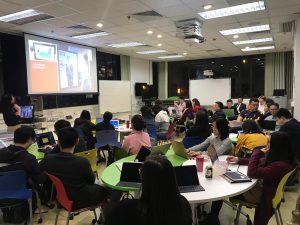 NetDragon trainers presenting VR Mysticraft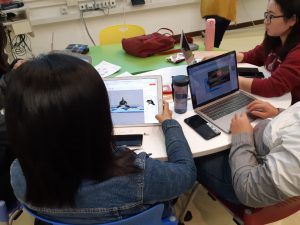 ​
​HKU students learning to create AR works
Once the session was finished, every student, under the guidance of the trainers from NetDragon, started to learn to create their own AR works and handed in their works through Edmodo. Then the trainers led a presentation on how to create and edit VR scenarios using VR Mysticraft, and let the students wear VR headsets to get an immersive experience. At NetDragon, we believe that even those teachers who haven't experienced this technology in person before can understand its massive influence on education, and keep up with the trend to further progress in STEM education.
NetDragon will work closely with Faculty of Education, HKU to develop long-term partnership in the future.