It's commonly known in the field of education that with the help of Virtual Reality technology, students can be teleported to any locations and can get immersed in any environments without the hassle of going anywhere or spending a cent. VR offers opportunities for the students to experience the off-school world, broadening their minds and widening their thinking. Many people limit Virtual Reality technology only to science subjects, thinking that VR technology can only be used in the computer class. However, Shuxian Li, the principal of Fung Kai Innovative School, Hong Kong, thinks otherwise. She has faith in the application of VR technology to writing skills training and language learning.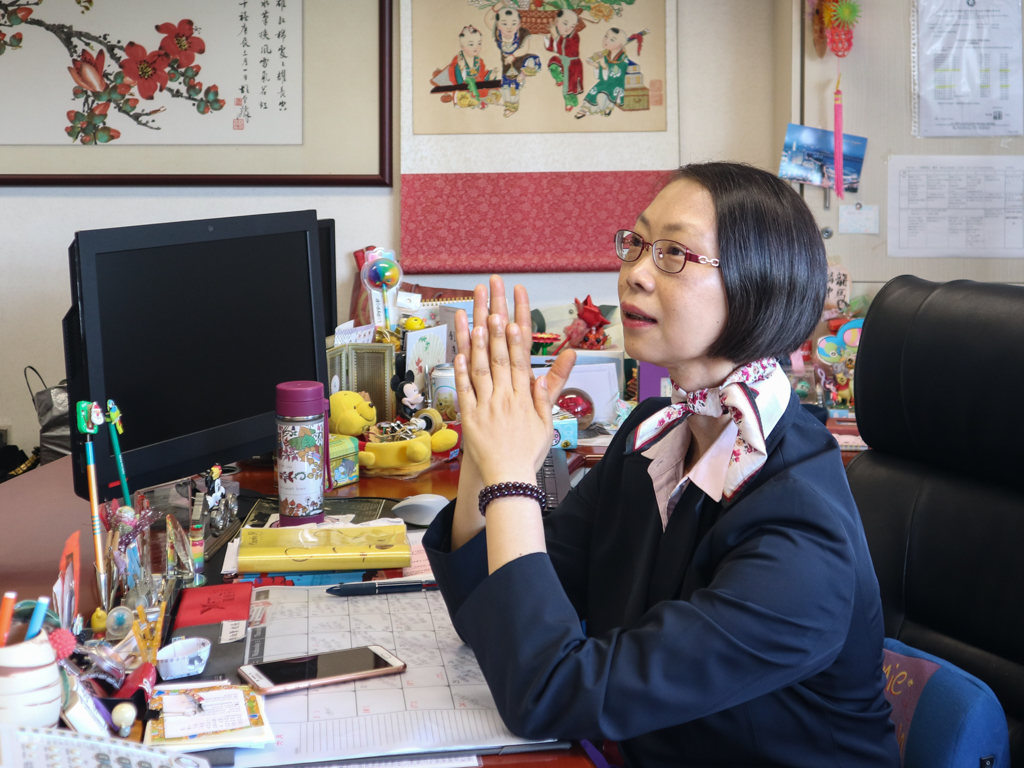 Shuxian Li, Principal of Fung Kai Innovative School, Hong Kong, shared her thoughts in regard to STEM education and VR educational products.
Yuse Chen, the director of Chinese subject, has been trying to change students' bias towards language learning as they take it the same as dullness. It came to her that VR technology can provide students with the realistic and visualized experience of the content and context that their textbooks can't provide, enhancing the students from understanding literally to a new level of understanding emotionally. Therefore, Fung Kai Innovative School engaged VR Mysticraft to create teaching resources, West Lake in four seasons, allowing their 5th graders to "visit" West Lake "in person" and to experience the scenery as it changes from season to season, by using VR headsets in their writing class.
Virtual Reality lets students experience "in person", helping them write based on their real feelings and improving their writing skills.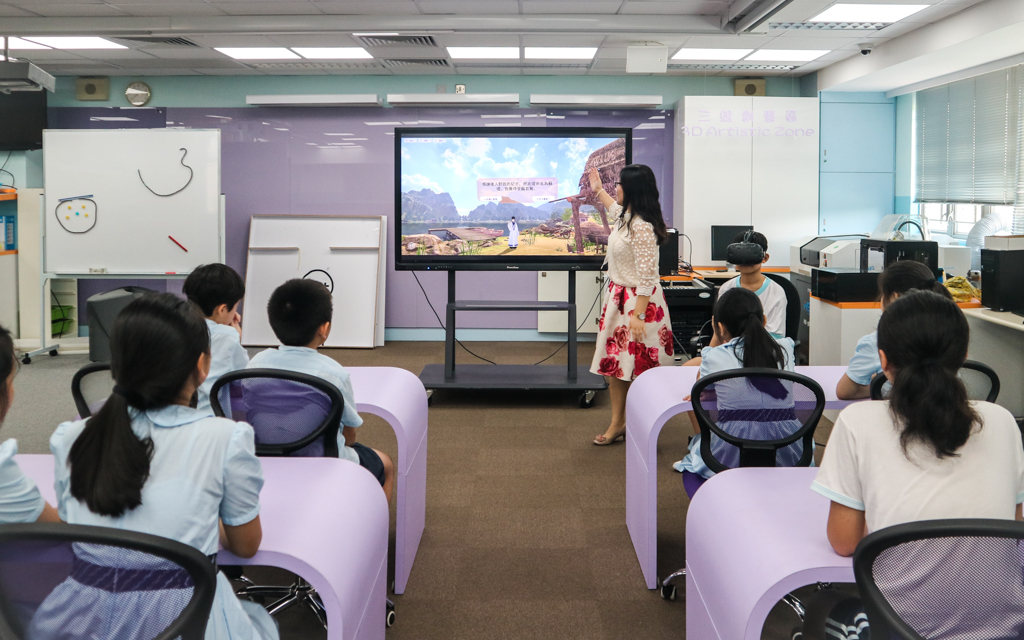 ​
Students learned Chinese using VR technology in class.
STEM education emphasizes the training of students' creativity, problem solving, and the integration of all aspects of knowledge and skills. As students learned to use VR Mysticraft to create their unique stories, they collaborated with other students, enhanced their creativity and created solutions to problems together by constantly trying and innovating new ways of collaboration. Their final creations were used to participate in the competition or were shared between peers and lower graders. In this way, the students are not only users, but also creators.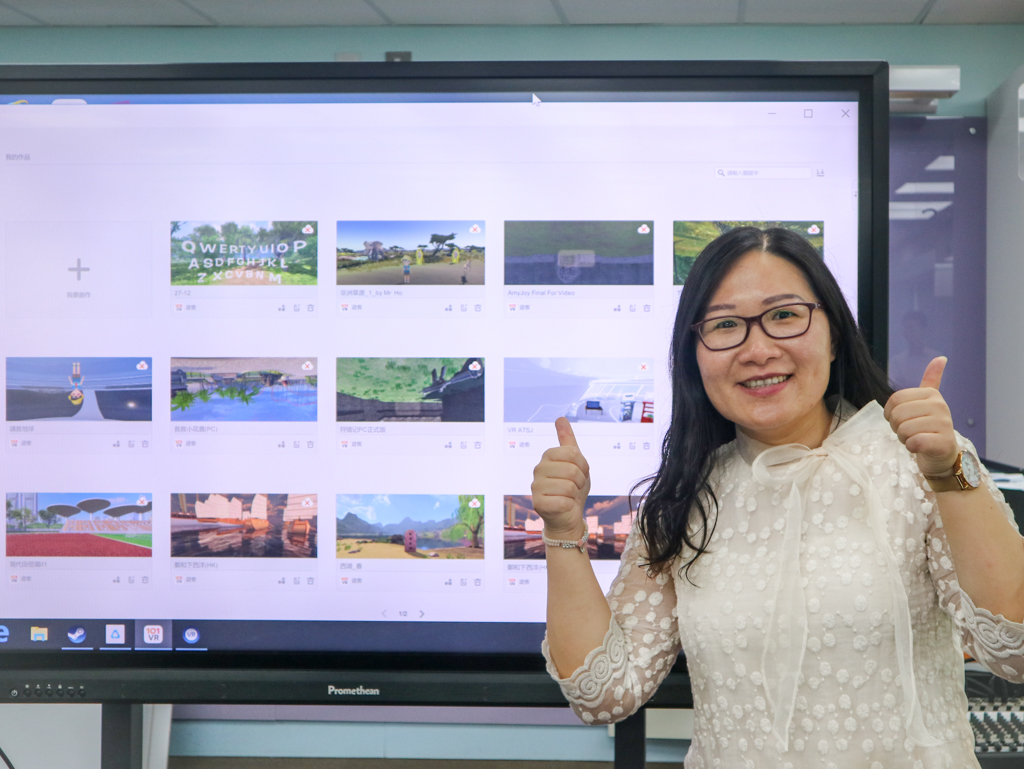 "VR technology lets students experience 'in person', helping them write based on their real feelings and improving their writing skills," remarked Yuse Chen, Director of Chinese Subject.
The teachers of Fung Kai Innovative School developed knowledge of this new VR technology and its application to education after they experienced the product. The teachers were then provided with further training of how to effectively use VR Mysticraft, and they also installed VR Mysticraft software in their Technical & Creative Classroom at school. With the support of the combination of software and hardware, Fung Kai Innovative School plans to further expand the use of VR technology into more subjects in their next step.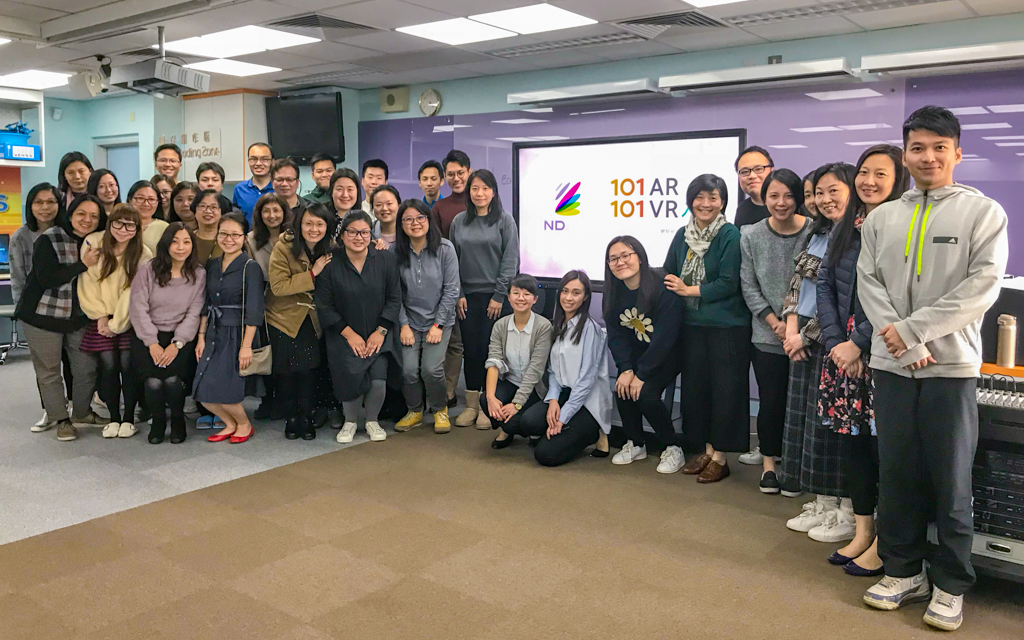 ​
All teachers participated in the training class provided by VR Mysticraft.